Why should anyone invest in an automatic snow chain system? Existing choices for increasing traction in slippery conditions have long been in use. Read more here about all the options.
If you or your customers are running transports during the winter season, you can help them by sharing methods to improve the day to day efforts to complete their travels. In addition to transporters of goods, this information can be helpful to those moving people on buses or on rescue missions.
On our homepage, we have compiled the various options and outline the pros and cons for each. All solutions have their own benefits and disadvantages as you will see in the overview below titled: Ways to increase traction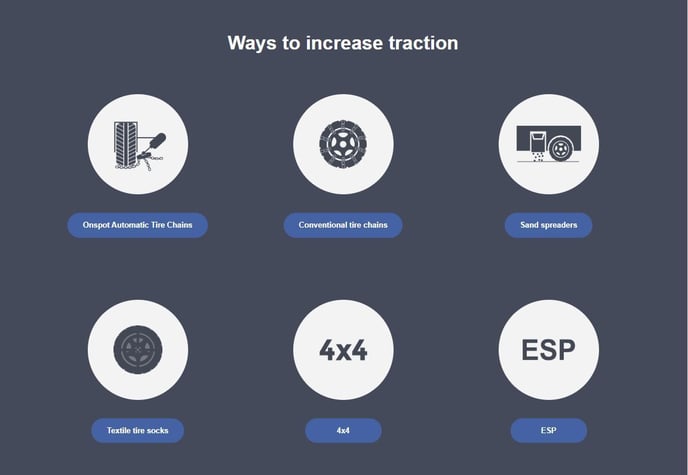 The Onspot advantage which provides drivers with traction on snow and ice at the flip of a switch can not be understated. This option not only provides convenience, but safety and less downtime as well. The automatic system has, over time, the benefit of being used more frequently and eliminates the driver from having to "take chances."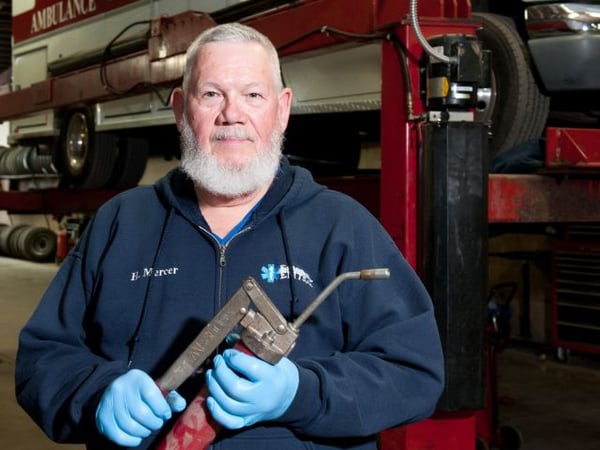 Browse our free online resource, All about automatic snow chains, to learn more.