What parts in the daily job as a driver of a rescue vehicle will affect the response time? Learn more here
As a driver of a rescue vehicle your main target is to save lives of the people living in your city or area. Second to that it is to save property be it a building , a vehicle or something else valuable.
To do that you need to be on site to help out. And you need to be there as soon as possible. Time is crucial when you are on a life saving mission. Every second counts. Come winter and you have the slippery conditions to put into the equation. It might slow down the response time considerably.
Over the years we have met numerous drivers in the same position as you. All with the same issues with slippery roads (but in different severity of course depending on where you live). That has given us some experience in the matter.
It is put together in a so called white paper, with the basics of what to think of and prepare. What different activities that need to be addressed to be able to make it to the designated place as fast as possible. Always in a safe and controlled manner.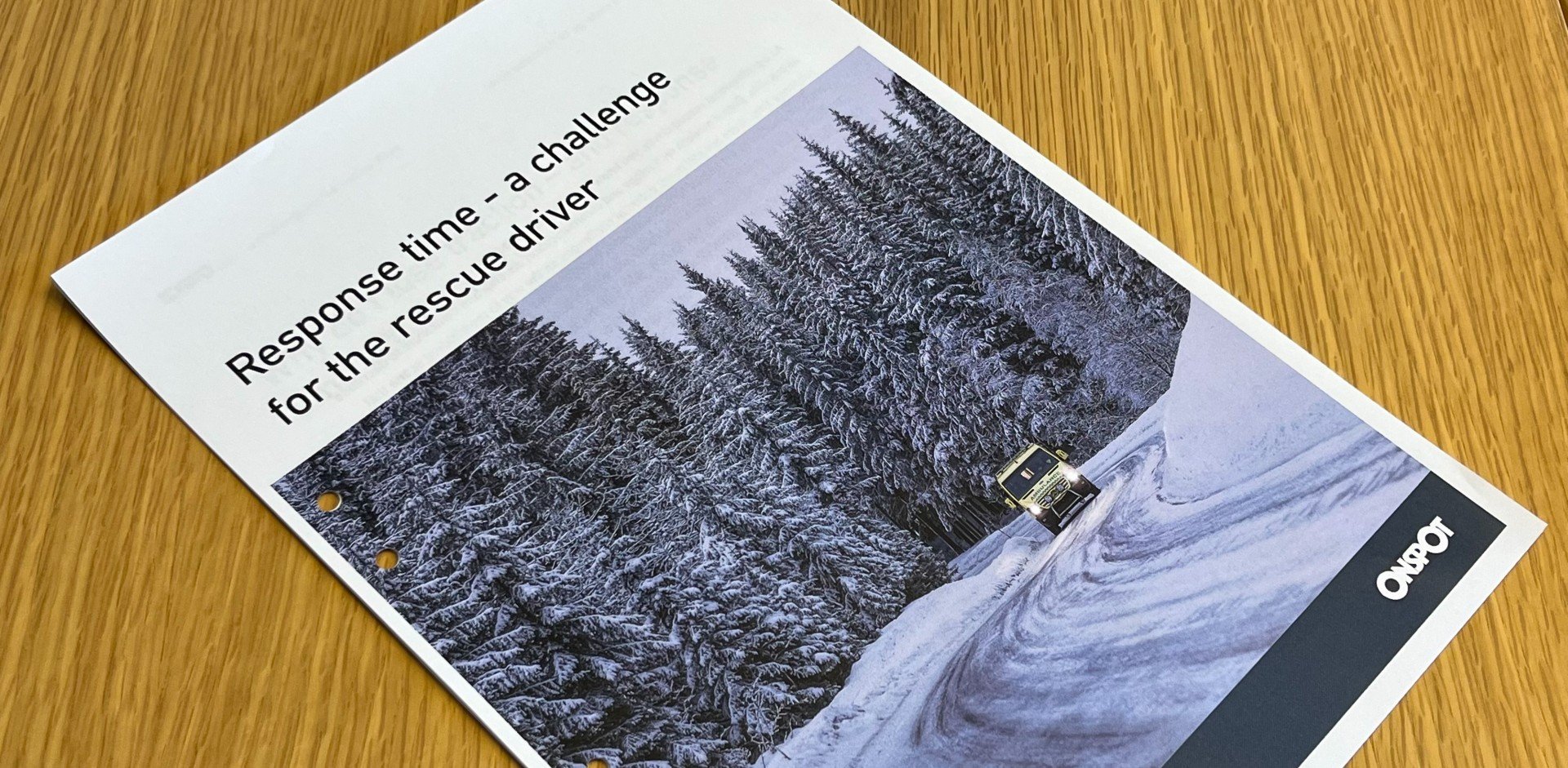 The paper "Response time - a challenge for the rescue driver" is available here at no charge or fee. You follow the blue button below.
If you live in an area that is experiencing warmer weather it is easy to dismiss preparations for slippery road conditions. Nevertheless you will have the occasional freezing nights or mornings. The mornings with the black ice that will go away a few hours later when the sun has risen. Those hours are the tough ones. You want to be able to go through the next bend on the road with full control of the vehicle. During the day that is no issue. By preparing the vehicles with the right equipment also the icy mornings will be equally safe and fast
With the knowledge of what affects the response time you will now be able to bring good input to your department when that is needed. And by the end of the day that has helped you to get to the designated location on time and saved lives and property. Like the true professional you are
Get the free resource by clicking on the button below.
---
Read even more about traction aid heavy vehicles here