You must have control of your vehicle whatever situation you find yourself. Let's review together how Onspot will get you out of difficult situations.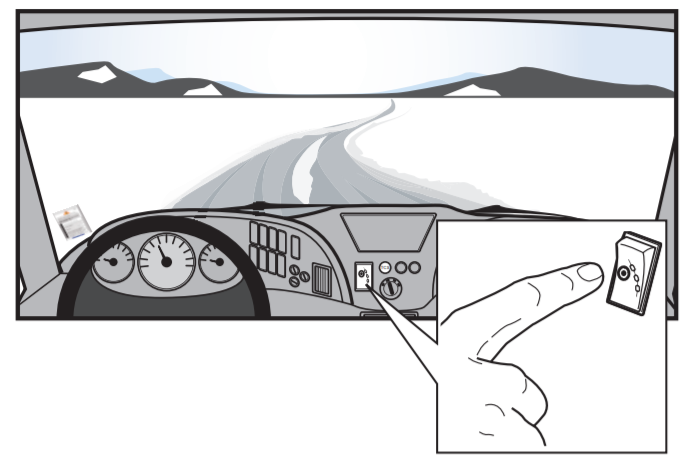 Good knowledge, Good Use.
Take a look at your Onspot driver's manuals, and find the picture above. This is where our usage tips are : "Always activate Onspot in good time before reaching an incline, making a short stop, braking or other more difficult manoeuvre."
When it's time to activate Onspot ?
Let's consider a stop at a traffic light. Imagine the road is a bit slippery due to winter conditions. You see in the distance the yellow light that will turn red, so you begin to reduce your speed to be able to come to a complete stop.
- It's time to activate Onspot! -
Why? Activating the chains before the stop will engage the chains flinging them under the tires, reducing the braking times until your stop. And, when the light turns green, you will benefit from additional traction when you resume driving.
This situation is a concrete example of how Onspot reduces braking time, and improves traction at acceleration in slippery conditions.
There are many other situations when Onspot has improved both a driver and fleet manager's daily work. One of our best stories is the testimonial from a fire brigade who saved a pregnant driver!
Discover it.