The process of creating a product depends on a human labor force working with machines to complete a finished product. To meet the needs and expectations of customers, several factors must be considered. We wish to share with you how Onspot produces its vehicle bracket kits.
Any innovation must first be researched using all available information. We begin by teaming up with the manufacturer of the vehicle (OEM). By the time a new vehicle arrives on the market, we are in search of Onspot's specific adaptation to the vehicle.
Information
In addition to the technical information provided by the OEM, we determine the possibilities of adaptations by observing in detail, the frame of the vehicle and its components such as the reservoirs of AD BLUE, the location of the stabilizing bars, the differential etc.
In most cases, we concentrate our efforts on the measurements and the requirements of the clamps of rear suspensions (in standard tractor) where the Onspot's will be affixed. Of course, you will suspect that these are not simple measures but an effective research technique.
Creations and tests
Having obtained all the information, the Onspot team then design a bracket kit which can be created with a 3D printer.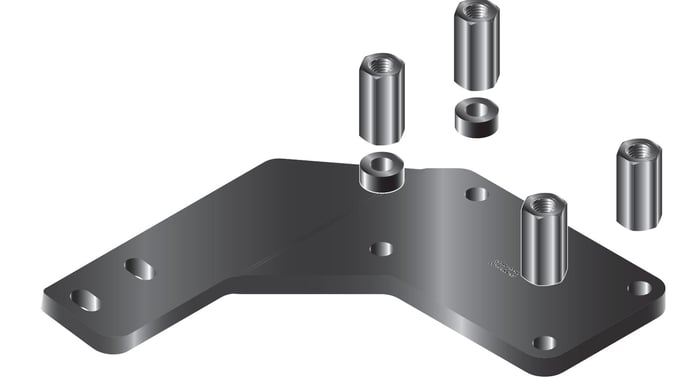 Then, every measurement and angle of the bracket are tested on the vehicle. When we find the perfect fit for the vehicle we move on to the next stage which is the manufacture of the final product.
Innovation and quality
We use only long-wearing fabricating materials to give our products optimal quality.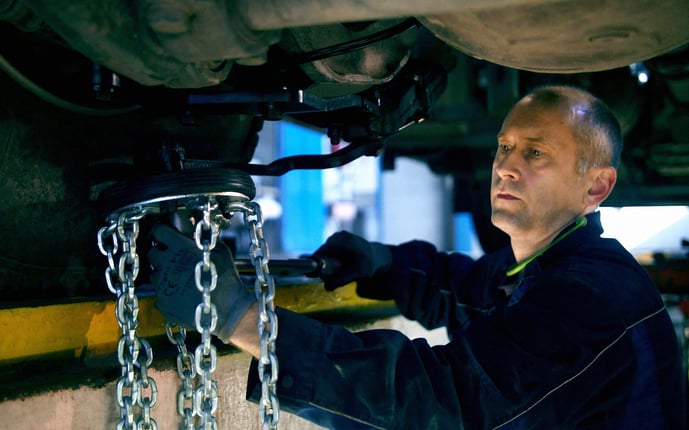 Also, the bracket has a high-quality corrosion resistance through electrolytic pre-treatment.
Ready to mount
Manufacturing is certified according to ISO / TS 16949, ISO 9001, ISO 14001 and ECE 10R possible EMC to ensure highest quality and long product life. Once certified, approved and tested, we issue assembling instructions to assist you with installation. Once your new Onspots are installed, you are now ready to benefit from the traction and safety they provide.
Look here at all our possibilities of adaptation and choose yours: