It is always a great feeling when we hear true stories from our customers especially when lives are saved. The following story was related to us recently about an incident witnessed by then-Assistant Chief Raymond Urich, Jr. of the Fisherville Volunteer Fire Company #1 in Halifax, PA. Fisherville is a community located in a mountainous area of Pennsylvania about 35 miles north of Harrisburg PA.
Meet Assistant Chief Raymond Urich, Jr.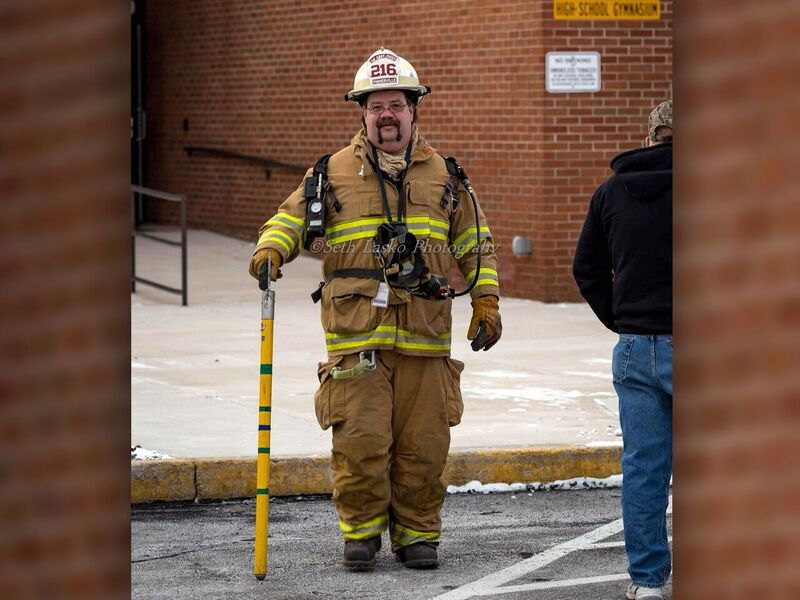 Assistant Chief Urich has served his community for 38 years rising to the rank of Chief. He held his position as Chief for 15 years, he stepped down and was asked to return as Assistant Chief, the position in which he continues to serve at Fisherville VFC.
He also is currently employed by Swab Wagon in Elizabethville, PA, the builders of the fire engine in the story. Swab Wagon is a manufacturer of truck bodies for fire apparatus and other vehicles. This family owned company has been in business since 1868.
The Incident
The story begins 3 or 4 years after the purchase of Fisherville's 1996 Freightliner/Swab Wagon Engine 216. One rainy, frigid day about two miles from the fire station, a call was received about an accident with injuries. A car ran into the edge of a guard rail on a bridge and spun out sideways at the bottom of a hill.
The firefighters had to navigate two hills to reach the scene. The first hill was wet but had not frozen. However, as they crested the second hill, they realized the road had turned to ice but they were committed so they had to find a way down the hill safely. The driver engaged the onspots and managed to avoid the driver who was nine months pregnant. It was so icy the firefighters could not stand so they slid on their bottoms or knees to reach her.
The car's driver was unhurt however due to her condition it was necessary to transport her to the hospital to be checked out. The firefighters formed a line and she held onto them reaching the ambulance safely. As with most calls, first responders don't know what happened to the driver but they were happy to know she was removed from the accident scene safely.
The Aftermath
Although engaging the onspots saved the driver, the firefighters worried that the chains would be completely torn off due to the extreme circumstances in which they were deployed. They were all surprised to see that only one strand was torn off. Assistant Chief Urich said the chainwheel was replaced and they were good to go. The 1996 Freightliner/Swab Engine is still in service today!
Thanks to Assistant Chief Urich for sharing your story with us! Thank You for your service!