The change of season is here for the majority of us. By now most have swapped out summer clothing for winter wear. Jackets, scarves and hats are taking the place of shorts and tee shirts. A similar type of preparation is also being done by numerous town and city DOT garages in the United States as well as by many truck drivers on the road. In these instances, however, they are preparing their vehicles for winter driving.
This time of the year as we clean out our closets several Department of Transportation locations in the US are cleaning out their garages. DOT garages are moving all their winter gear from sheds to the shop floor. Stored plow blades, V-plows, sanders, brine tanks, and spinners are brought out of storage. Each piece of equipment is then checked. All plow blades are checked for wear, hoses that carry hydraulic fluid that make the blades function are checked for leaks, couplings that hook the hoses to the truck are examined for rust and replaced as needed, and the truck frame and springs are checked for cracks. Tire condition is also checked.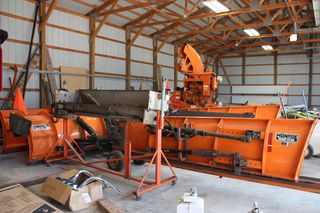 Additionally, plow trucks also have complicated electronics systems that require testing and calibration. From equipment that sends information about the truck's performance to a computer in the shop to systems that determine where the trucks are, what they are doing, and images of the road ahead.
Once a truck is pulled off its summer maintenance duties and outfitted for winter, it is difficult to use it for other activities until the snow flies. It is a balancing act as some years provide several weeks of good weather to complete this process, while others years, trucks need to be available for snow removal much earlier. This is all done in an attempt to get us all where we need to go safely, efficiently, and conveniently throughout the winter months.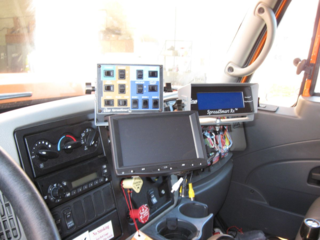 Similar to plow truck preparation, many truck drivers across the country are also gearing up for the winter season. Nothing tests a truck's readiness for climate change like a hard, frigid blast of arctic air. Preparation is an annual event that can ultimately pay big dividends by avoiding unnecessary downtime.
The coolant system is one area that should get the major focus of attention as sub-freezing temperatures approach. Regardless of the coolant used, proper operation of the system should be checked, especially clamps and hoses, for leaks. The coolant level should always be at the "full" mark, if not the system may be leaking and should be pressurized to find leaks. Also, a 50-50 solution should be used to protect the engine down to -34 degrees F.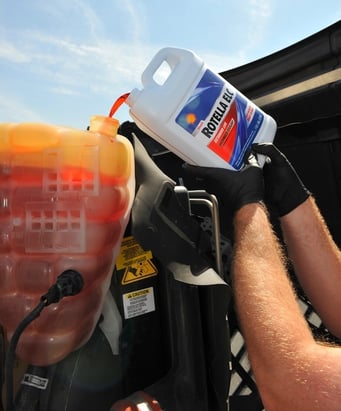 Oil is another vital fluid that should be checked. Having the correct oil viscosity for the climate is very important. When determining cold-weather viscosity, oil performance is predicated on ambient air temperatures. Engines are not affected by wind chill values. In extreme climates, lower-viscosity oil that flows better in extreme cold temperatures should be used – an important consideration if the truck sits up all night without idling. Air dryers and washer fluid should be checked as well. Air dryers should be changed out prior to winter to ensure that ice does not cripple the vehicle's air supply system. While windshield wash should have enough deicer/solvent solution to help defrost the windshield and keep the washer reservoir from bursting due to freezing.
Batteries are another area of concern during the winter season. Cold temperatures can cause lower their state of charge, or resist charging altogether. This in turn can increase the battery's sulfation level and tax the battery reducing overall life. During PM intervals batteries should be routinely checked along with the electrical system. If batteries are 3 years old and winter is coming, early replacement may be considered. Choosing the proper batteries for the needs of the truck is also another consideration as well.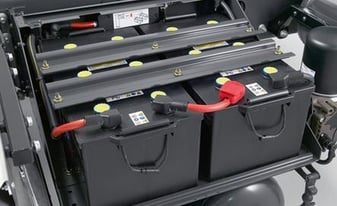 Lastly, tire maintenance is another important item to consider during the winter months. Proper tire pressure is the key. Since tire pressure drops in cold weather, set the pressure prior to driving when the tires are at ambient temperature. The ideal time to check pressure is during the pre-trip inspection. If the tire is 20 percent below the recommended pressure, it must be considered flat and removed and inspected for damage.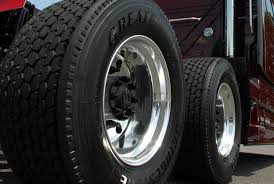 Failure to do so easily could lead to unwanted downtime. When checking air pressure in below-freezing temperatures, it's also important to understand that moisture in a tire, combined with rushing air, could cause ice to form quickly in a valve core and cause a slow pressure leak. Valve caps help combat this problem. Also, if a driver routinely runs in areas with severe winter weather, tires with a specific tread pattern suited to those conditions should be considered. Ultimately, use of tire traction devices like Onspot can also aid in severe winter driving conditions, especially when required by local law.