Onspot Automatic Tire Chains have been installed on many tow trucks; however, they are not a one-size-fits-all product. As with any vehicle, fitting automatic tire chains on a tow truck is based on variables or combination of variables. Let's talk about tow trucks!
Different types of Tow Trucks
When you think of tow trucks, you probably think of one of the three main types: hook and chain, wheel-lift, and flat bed. The hook and chain trucks are becoming rarer as technology has evolved making this type of tow truck obsolete.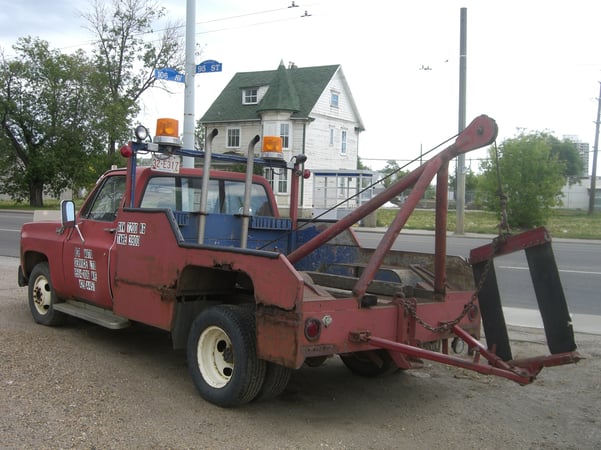 The wheel-lift system employs a "stinger" which is a long arm extending behind the truck which cradles the tires on either side then lifts the drive wheels off the ground allowing the truck to pull away.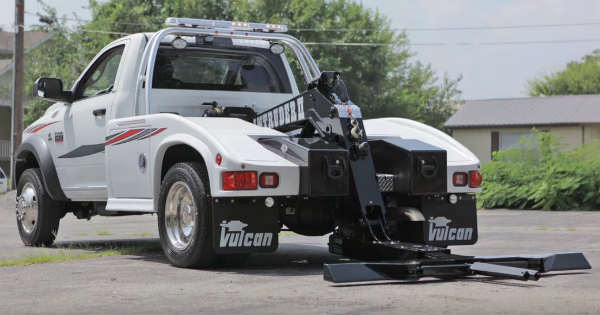 The flat bed or rollbacks allow for vehicles to be transferred to a level platform for safe transport.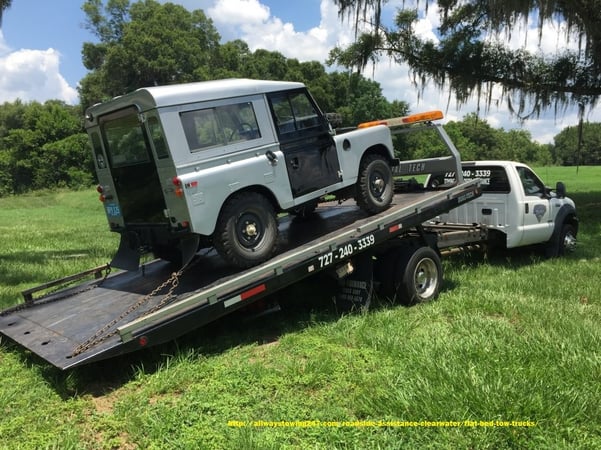 Additionally, there is the tow truck rotator which is used for heavy duty vehicles and equipment. This tow truck essentially has a crane onboard which can even lift one fully loaded tractor-trailer. The rotator can also tow low clearance vehicles such as city buses, coach buses and RVs. Unlike traditional tow trucks which need room to maneuver, the rotator's crane can turn 360 degrees so road closures are not usually necessary thus reducing the impact on traffic.
Move Over Laws
Due to the importance of the tow truck driver's role at the scene of accidents or disabled vehicles, tow trucks are now included in move over laws. In 1996, South Carolina passed the first of the move over laws, which simply means that drivers are required to slow down and/or change lanes creating a safe clearance or "buffer" area for police officers, firefighters, paramedics, utility workers and tow truck drivers.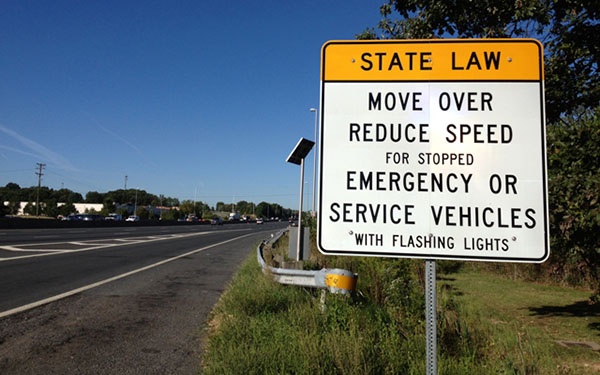 While the laws vary state to state, they assist first responders by creating a safe space in which to work. Initially, tow trucks were not listed among the first responder vehicles; however, most states and provinces have amended their move over laws to include these trucks which provide an essential service on roads and highways.
Safety First
Tow trucks like fire rescue vehicles, school buses, delivery and commercial trucks, must also arrive safely to complete their tasks. Winter road conditions can hinder the arrival of essential vehicles but with proper equipment, laws and common sense these vehicles can arrive safely and on time!