For most drivers, the road is rather a workplace than a source for relaxing experiences. Out of the world's circa 18 million kilometres of paved roads, most are just transport roads offering nothing but insignificant surroundings. However, some drives offer such breath-taking sceneries, that many find a worthwhile trip for their own sake. What routes are the most scenic in the world is, of course, a matter of personal preferences, but here's my pick of routes I'd like to drive for the scenery.
1. Milford Road, New Zealand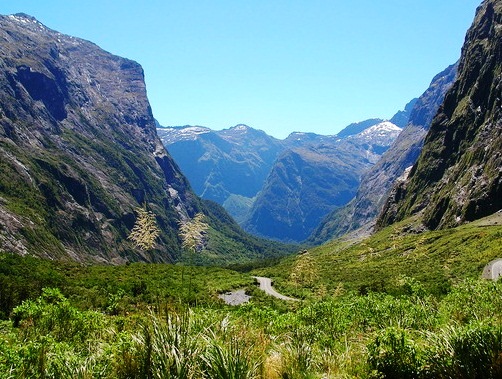 "The road journey from Te Anau to Milford Sound is one of the most scenic experiences you can have on four wheels"
This road takes you from the town Te Anau via stunning landscapes to Milford Sound. Along the way, travellers can see crystal clear lakes, majestic cliffs, thundering waterfalls and mind-blowing rainforests. Even if it's only a two-hour drive, it would take years to fully experience all the beautiful nature along this 230 km long road.
2. Seward Highway, Alaska, USA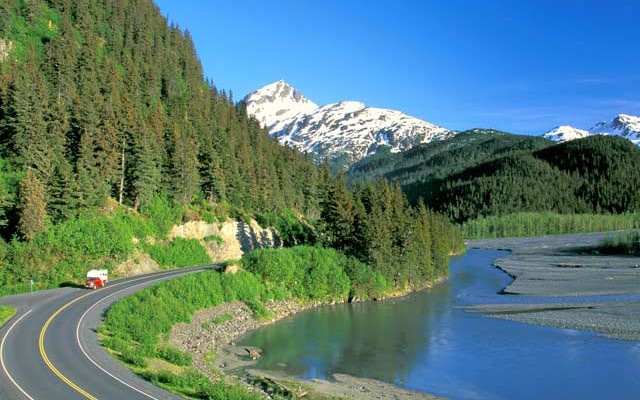 "There's enough visual overload here to fill a hard drive with digital pictures" (National Geographic)
The drive from Anchorage to the seaside community of Seward is a circa 200 km plethora of magnificent scenery. The route meanders generally south from sea to mountains to sea across the Kenai Peninsula, ending in the harbour town of Seward on Resurrection Bay. The U.S. government has named the Seward Highway an All-American Road, suggesting it's a destination unto itself.
Read more about Seward Highway
3. Lysevegen Road, Norway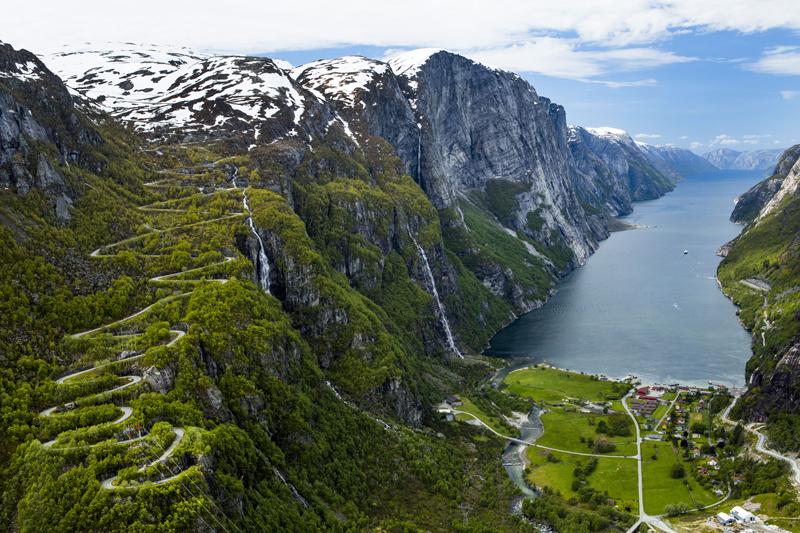 This popular tourist road goes from Lysebotn, innermost in the Lysefjord, to Sirdal. Quite a youngster, this road was built as a works road during the building of the Tjodan hydroelectric power station in the 1980's. Prior to that, people in Lysebotn had to go by boat to reach the outside world. This spectacular road is open only from May to October/November, depending on snow conditions.
Read more about Lysevegen Road
4. Ruta 40, Argentina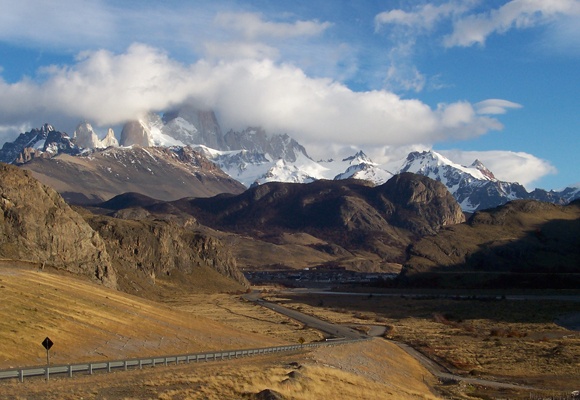 This highway winds from the top of Argentina to the southern tip of the mainland. Running alongside and sometimes within the Andes Mountain range, Ruta 40 passes through some of the most extraordinary landscapes. By impressive 4,800 km, it's not only one of the world's longest highways, but also one of the most beautiful.
5. Tianmen Mountain Road, China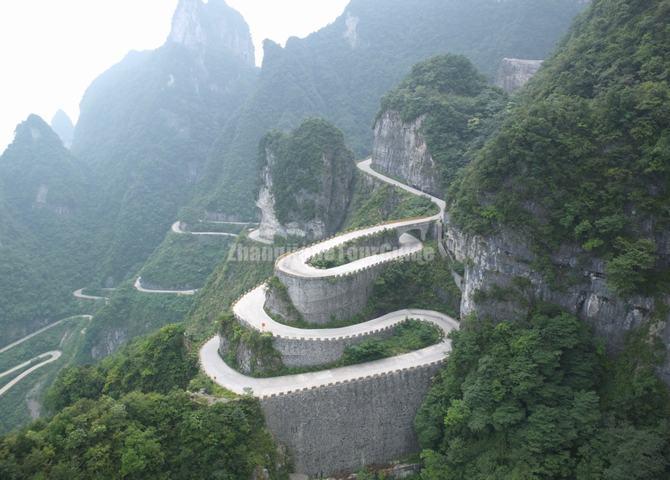 Nicknamed "The heaven-linking avenue", this quite short road to the Tianmen mountain is not for the fearful. Being only approx. 10 km long it, rises 1,100 metres in that short distance. The 99 hairpin bends make it one of the most dangerous roads in the world. Should you make it to the end, you can leave your vehicle and put on your hiking shoes since the Tianmen Mountain itself offers some of the world's most spectacular walks and views.
Read more about Tianmen Mountain Road
Many epic routes have one thing in common: a mountainous topography is part of the scenery and driving experience, and accordingly, driving there can be quite risky. Furthermore, if these roads become icy and slippery the joyful experience could quickly turn into a very unpleasant situation. So, don't forget to bring the snow chains if there is a risk of icy roads. Should you have automatic snow chains, you can safely enjoy the majestic scenery without leaving the cab. Have a nice trip!