In Denmark between March 23-25? Visit the Transport exhibition in Herning. Onspot is exhibited on two stands!

Transport 2017 is the largest exhibition in Scandinavia for transport vehicles; heavy trucks,light trucks and busses. Here is a link directly to the exhibition: Transport 2017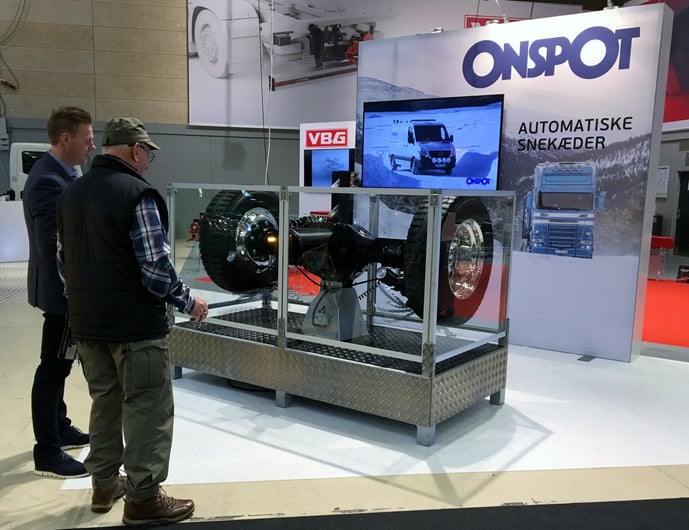 Onspot is displayed in two stands. One in the buss hall H and one in hall M (together with VBG Group). Please visit both the stands.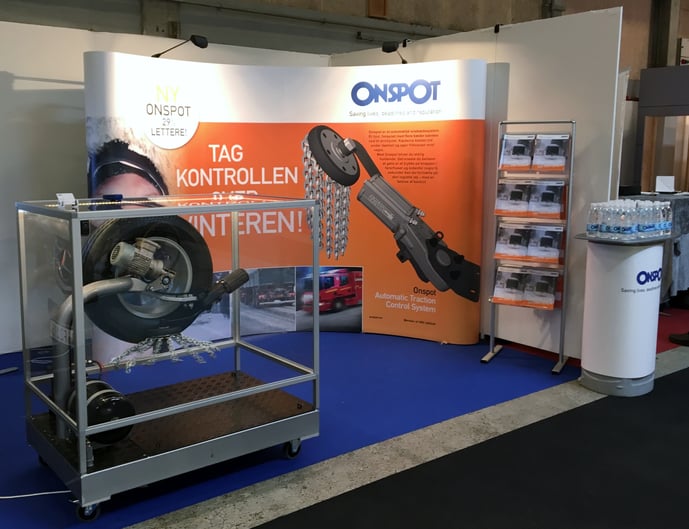 Welcome!
To learn more about Onspot and what an automtic snow chain system is there is a video to watch here:
You are welcome to contact Onspot for more information.