Fresh from the R/D department you have a new bracket kit for Volvo B13R buses. Learn more.
To make sure that everyone makes it on time, Onspot constantly developes new bracket kits. In that way the everyday life in society becomes more predictable and safe.
This bracket is now ready to be installed on the Volvo B13R buses. It fits when you have any of the RAD-A4 (6x2) TA-HYDRS or the RAD-A4 (4x2) rear axles.
Note: If you have a Volvo B13R with the RAD-GR (4x2) rear axle you should use kit 56-717200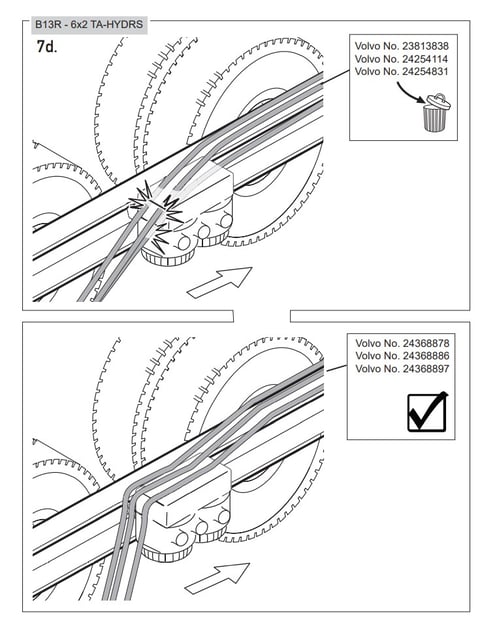 You have to change the bracket for the EBS valve and also repalce some servo pipes. The pipes are purchased from Volvo. See info in the mounting instruction
Everything is included when you order the system. Use the article numbers below. The mounting instruction is available here
A complete installation consists of the following parts:
Vehicle bracket kit: 56-752000
Onspot kit: 56-700500
Switch kit: 56-718300
EBS bracket kit: 56-718400
It works with vehicles equiped with tyre dimension 295/80R 22,5" or larger
---
Free E-Training, online 24/7, on how to install the Onspot system is now available. Click here to sign up:
Looking for Onspot for another vehicle. Check out the Configurator
here