On vehicles that need a compressor and tank there is a need for evacuating/draining water that can build up inside the tank.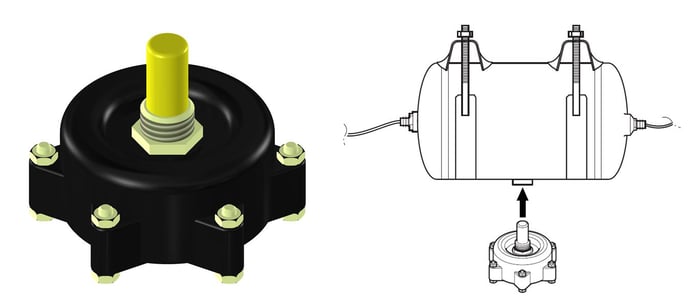 The tank can be placed in hard to reach positions under the vehicle, making it complicated to perform the manual evacuation.
We see that on ambulances. Especially the ones with NGT fuel; they have up to five extra fuel tanks under the vehicle making it hard for us to locate the Onspot tank in a convenient place.
Now ther is a solution for this: Auto Drain valve
If the evacuations of water is not performed you will get water in the tank. When the water freezes you will get ice in the tank and also in the pipes that can result in a not working Onspot. It will eventually also rust and create holes in the tank.
With the Auto Drain Valve this draining of water is carried out automatically.
Take a look at this short video where some drivers of rescue vehicles tells what benefits they get when using Onspot:
The Auto Drain valve has article number 56-704100. The mounting instructions you can find in our Spare Parts section. You buy it at your ordinary dealer. If you do not have a favorite dealer we will forward your contact to a recommended one.
You are welcome to contact Onspot for more information.