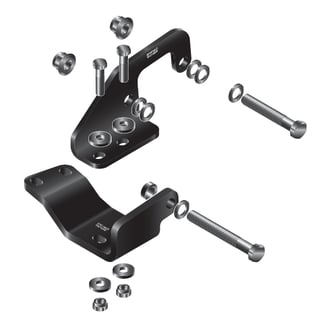 A new developed bracket kit is now available on the market. It will connect your Onspot to a DAF LF Euro 6 versions.
This type of truck is often used as a distribution truck. You need to keep the deadlines and deliver the goods on time all year around. Onspot will help you fulfilling this by supplying the right traction also during the colder parts of the year.With a simple push of the button you have the traction you need when you are going uphill, stopping or starting by the traffic lights or backing to a loading area.
Take a look at this short video where some commercial drivers tell why they use Onspot:
The bracket kit for DAF LF Euro 6 has article number 56-704800. You buy it together with the Onspot kit and the chain wheels at your ordinary dealer. If you do not have a favorite dealer we will forward your contact to a recommended one.
You are welcome to contact Onspot for more information.