The Onspot range is constantly developed. New bracket kits for new vehicles is added. Current brackets are also improved over time. Here is an improved one for MAN TGL. Learn more here
The previous bracket kit could be hard to install on some trucks. Since they can be very low to the ground, there were sometimes the need to cut chain links. This was made to prevent the chains from touching the ground, when in resting position.
With the updated kit some angle adjustements has been done to the bracket so the instalation will be easier and faster. The need for cutting chains might still occure but now with less chain links.
There are also different switches depending on if the truck is equiped with a Euro 6 or Euro 5 engine
The bracket kit looks like this: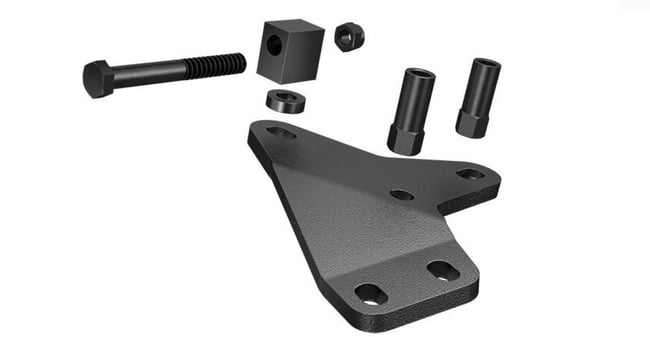 Available now!
Vehicle bracket kit: 56-739400
Switch kit for Euro 6 vehicles: 56-241015
Switch kit for Euro 5 vehicles: 56-241003
Onspot kit: 56-700500
Fits vehicles with tyre dimension 265/70 R17,5 or larger
To find the correct kit for your vehicle, please use the Configurator
(Picture used with kind permission from MAN Truck & Bus)