Do you transport dangerous goods? Do you work in explosive and dangerous environments? You probably know what is required of your vehicle in these places. The ADR Regulation. Now it is easier to equip and register these vehicles with Onspot, automatic snow chains. Read more here:
Onspot automatic snow chains are often used on fire trucks, ambulances, and other commercial vehicles. They are used in areas with explosive, flammable or dangerous environments from time to time. The users are very aware about the regulations that apply in these areas.
Regulations that apply.
There are strict regulations on what to use and how to work in these environments.
The ATEX regulations covers the environment and equipment located in an area exposed to explosive risk. The landlord is responsible for following the regulations.
The ADR regulation covers vehicles transporting the dangerous goods on road. The driver of the vehicle is responsible for following the regulations.
The ADR regulation does not cover snow chains on vehicles. It is simply not included in the regulation. Sparke resistant chains wheels has been available for a long time to address the needs for having good traction when driving in slippery conditions, in these areas.
The ADR Freigabe Certificate
Now the electrical parts of an Onspot system have gotten an ADR Freigabe. It is issued by the German TÜV authorities. This document makes it possible to register vehicles, with Onspot, according to regulations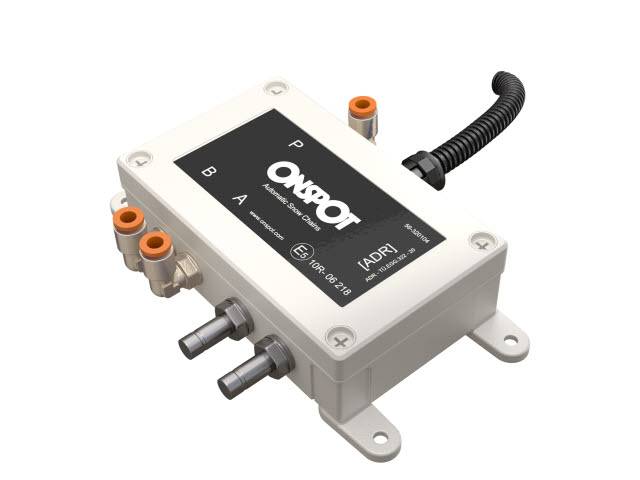 Tobias Johansson, Strategic Business Engineer at VBG Group Truck Equipment AB, explains it like this:
- Onspot ADR valve box complies with the requirements for Electrical Equipment mounted on a vehicle to be approved for transport of dangerous goods on road (ADR).
The VdTÜV certificate certifies that Onspot ADR valve box meets the requirements for equipment to be installed in an exposed environment on an ADR vehicle. Technically it means that the product meets the requirements for installation outside zones 0 and 1 on vehicles of type EX / II, EX / III, AT, FL and OX. Since before it is also certified according the UNECE R10 regulations.
Easy to order the ADR version
When you fill out the Onspot Configurator you will have the correct articles in a list. You can e-mail that list directly to yourself. The ADR Freigabe you can download on the homepage of Onspot
With this you have the necessary documents to have the Onspot installation approved when you register the ADR vehicle. From experience we know that if not all documentations are in place it can delay the registration process
To order the Onspot valve box in the ADR version, use article number 56-320104
UNECE R10 certificates available here