How did the Onspot business start in North America? We talked to Pat Freyer, one of the drivers of that expansion. Here's the story:
Pat Freyer operates from the same desk in his basement, where he placed his first call on behalf of Onspot of North America on July 18, 1988.
"I called School Bus Fleet magazine to tell the editor about Onspot's line of automatic tire chains — no more manually putting on tire chains in the snow and ice," said Freyer, who lives in Trumbull, Connecticut. "Not long after, I took the company's first order from Bryson Sales and Service, a school bus dealer in Utah. I still remember it was for 10 sets of model 01."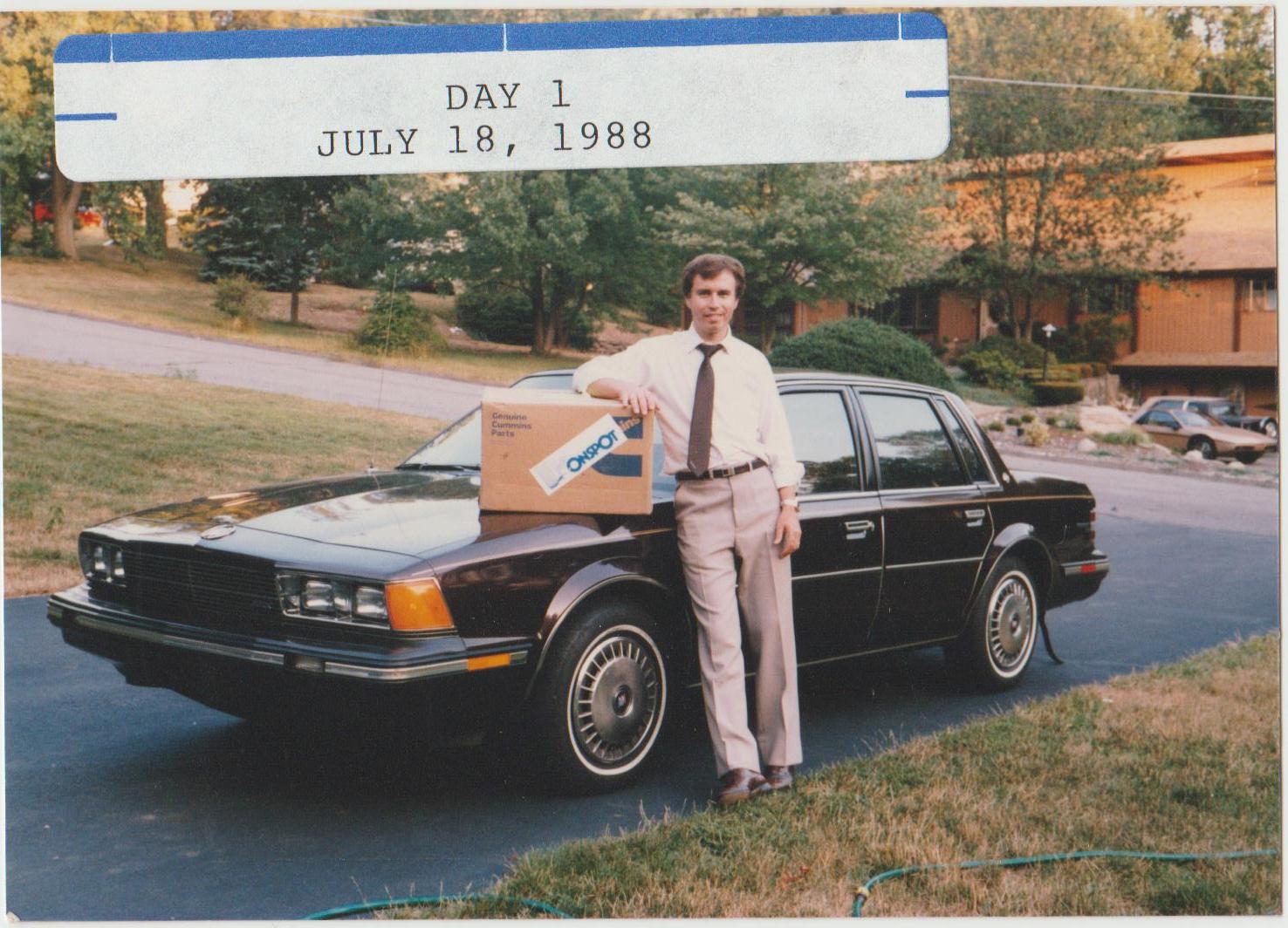 Freyer didn't set out to start Onspot of North America. A former colleague, Irv French, had seen Onspot's automatic tire chains on a fire truck in New York. French rang the Swedish company to ask whether leadership wanted to expand into North America. The answer was "yes," so French called Freyer: "Hey, want to start a company?"
Joining French meant quitting his job of 11 years as a regional manager for Cummins, which designs, manufactures, and distributes engines, filtration and power generation products. But Freyer said Cummins was downsizing in Connecticut, so he would have had to move his family to another Cummins region or join forces with French.
Are you crazy?
"My brother-in-law was like, 'Are you crazy?'" said Freyer, who worked with French at Cummins in the mid-1970s. "You are going to leave a Fortune 500 company to work for a startup company selling a product few people have heard of."
But Freyer was impressed with the automatic tire chains and excited for the exciting career change. So, in 1988, Freyer began working out of his home office, where he worked for 60 days until "I drove my wife crazy." He established an office in Trumbull, from where he worked to export tire chain sets from Sweden, where they had been produced since 1977 by Swedish inventor Göran Törnebäck.
"The products were so well received throughout the country, but especially in states where tire chains are required," Freyer said. "Do you want to lay down on the ground in freezing weather to manually put on tire chains or do you want to flip a switch. Having these on your vehicles reduces accidents and puts safety first. It was such a good product, we had two competitors pop up in the first 24 months."
Local adaptation of the product
Freyer worked with three dealers: French in New York, Greg Robillard in St. Paul, and Tom Fries, in Denver. Soon after their first deliveries, they realized a problem: Truck suspensions in Sweden are different from truck suspension systems in the United States. So, Onspot of North America collaborated with a fabricator in Bridgeport, Connecticut, to produce custom mounting brackets to fit the Onspot chain system.
In 1991, VBG Group acquired Onspot AB, and the new leadership invited Freyer and French to meet with the owner in Sweden. "He asked us about our biggest obstacles to success, and we all agreed it was because Onspot was not manufacturing tire chains in the United States," Freyer said. "Exporting slowed the availability and challenged our inventory mix requirements."
Production in Indiana for over 30 years
The new owner didn't hesitate. He authorized manufacturing of tire chains in the United States, and he provided Onspot of North America with 500 sets to start the inventory. Freyer said that decision saved Onspot of North America. Starting in 1992, French focused on manufacturing from the company's rented warehouse at 250 Industrial Drive, North Vernon, Indiana.
"Irv was from Seymour, Indiana, and he had about 63 cousins in Jennings County, Indiana, so he loved getting back to his roots, but he also loved New York, so it worked that he would go back and forth on company business," Freyer said.
Onspot of North America built its own manufacturing plant in 1997, just two blocks from the Industrial Drive location, and over the next 30 years, set up five regional offices for sales and service support. French retired from the company after 24 years in December 2012, when VBG of Sweden acquired Onspot of North America. Freyer carried on as Onspot of North America's president, vice president of sales and plant manager until the positions got backfilled. He retired on August 15, 2015.
"If I could go back, I'd do it all over again, even with all the bumps along the way,"
Freyer said. "We had one employee — me — in 1988 and 31 when I retired. We had no revenue and three dealers on day 1, and when I left in 2015, our sales exceeded $9 million with 3,500 dealers across the nation."

Those competitors never gave them much of a run for their money, Freyer said. With his estimates, Onspot of North America had 88 percent of the nation's automatic tire chain business. He still keeps in touch with former colleagues at Onspot of North America, and he and his family attend the Christmas party and annual picnic.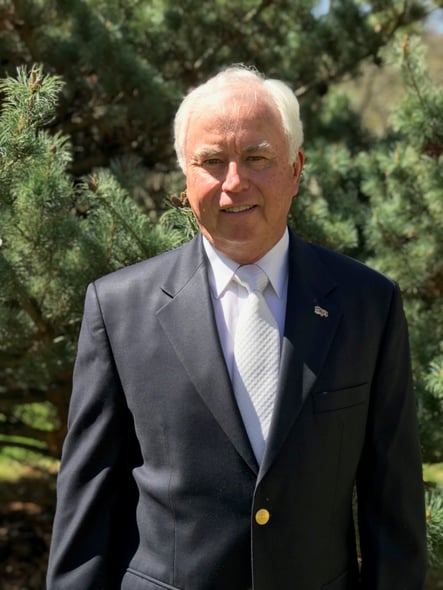 "Hey, and I'm an Onspot customer as the fire commissioner for the Nichols Fire District," he said. "I just placed an order for Onspot chains for our new Pierce fire truck. It was an honor to grow the company and see us provide so many jobs to hardworking Americans and keep drivers safe."
---
(Pictures from the archives of Mr. Pat Freyer)